Our Story
Welcome to 27 Winter Street, more than a campus, it is Brandon's identity. Learn how our community, treatment approaches, organizational strategy, and our location and facilities intersect to create the Brandon experience. Today, Brandon is a robust campus community with purposeful reach into neighboring locales, and strategic accessibility to Boston and other important regions. We are a vibrant composition of resilient youth, caring families, dedicated professionals, skilled faculty, proficient clinicians, and invested leaders. The safe, serene campus is a perfect stage for learning and enrichment opportunities, family and youth success stories, interdisciplinary collaboration, and exceptional assessment and treatment experiences.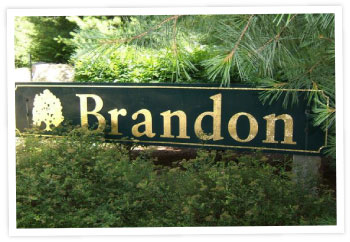 How We Became Brandon
Brandon began in 1966 as a special education school at 27 Winter Street. These venerable roots in the education of young people are still evident as Brandon views itself as a school, first and foremost. School is a unifying and stabilizing aspect of childhood and healthy development. Educational success drives self-worth, confidence, resilience, and future opportunities. For this reason, education and learning is emphasized continually and inextricably from treatment and care at Brandon.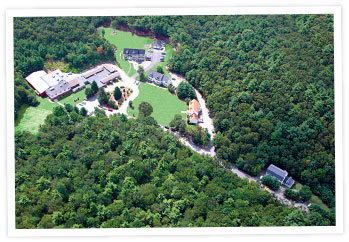 Campus for collaboration…
When Brandon became a residential school in Natick, students dormed in rooms that now house classrooms in our school building. While occasionally spread over various sites, like the Brandon Academy in Framingham, it became critical to successful interdisciplinary treatment to create a cohesive community centered around the school in Natick. In 1994, House 1, House 2, and House 3 were built offsite and delivered; the Brandon Campus was assembled while students watched. Enhanced again in 2004 (?), House 5 was built as a residence for youth needing additional supports, above a new High School wing. In 2012 House 4 was assembled onsite as a permanent home for our Intensive Firesetting Treatment program alongside other residential services.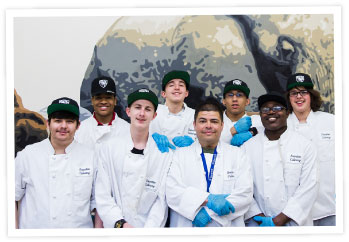 Community living…
The goal of placement at Brandon is to return youth to his home and communities prepared to succeed. What we know is, youth in care really need practice in the community before they can return successfully. Many youth can begin treatment in an off-campus residence and others look forward to transitioning off campus when they have reached treatment benchmarks. For this reason, Brandon has operated residences in Natick, Framingham, and Milford before consolidating to two community-based residences in 2012: Cedarbrook, in Ashland, and Nobscot, in Framingham. These homes are nestled in neighborhoods so youth can practice living as good neighbors, attending community events, engaging in classes and activities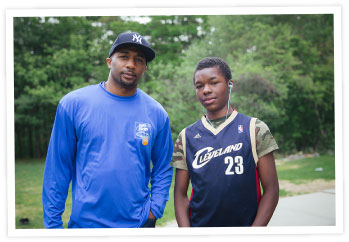 A lifelong career…
Families and professionals find Brandon's staff tenure astounding, when compared with similar schools and programs. Combined, Brandon's leaders have spent over 120 years driving the organization's mission and are wholly dedicated to every boy and family who walks down the driveway. This sense of dedication and community leads to unparalleled understanding of the youth and families we serve, and empathy for the circumstances that led them here.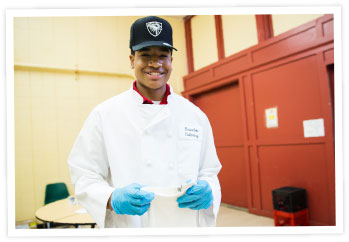 Stories of transformation…
Brandon has welcomed and transitioned, home and back to public school, thousands of youth since 1966. In fact, over 90% of the 200 youth we serve annually return home or to a less restrictive setting. Families who have come in times of great crisis, convalesce with the support offered here. Feelings, upon entry, of emotional pain, anxiety, and uncertainty become safety, stability, and success within this space.
Brandon is not a place, is an opportunity for youth to build, grow, strengthen and achieve. Youth and families call, write letters, return, post to Facebook about the transformative nature of the Brandon community. We hope your family's success, your child's wellness, will become part of Brandon's story.